Things probably looked quite different in 1919, but on Monday, May 31, at Riverview Cemetery, there was a repeat of 102 years ago.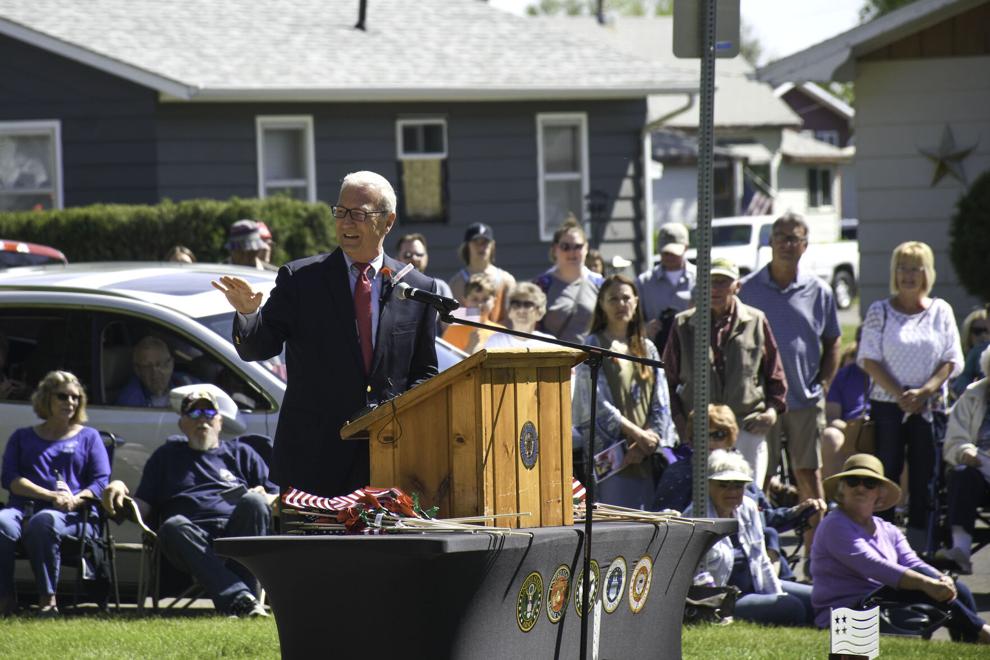 Back then, Usher Burdick, father of Sen. Quentin Burdick, had spoken at the dedication of the nation's first monument to war dead who were never identified. The monument to the Unknowns was rededicated Monday, with one of the state's senators, Sen. Kevin Cramer, speaking.
"Williston has always been a place that loved this country and knew how to show it," Cramer said.
The monument is an excellent example of that. Originally dedicated in 1919, it was eventually lost, but the Williston Basin Military Affairs Committee found someone willing to take on the work.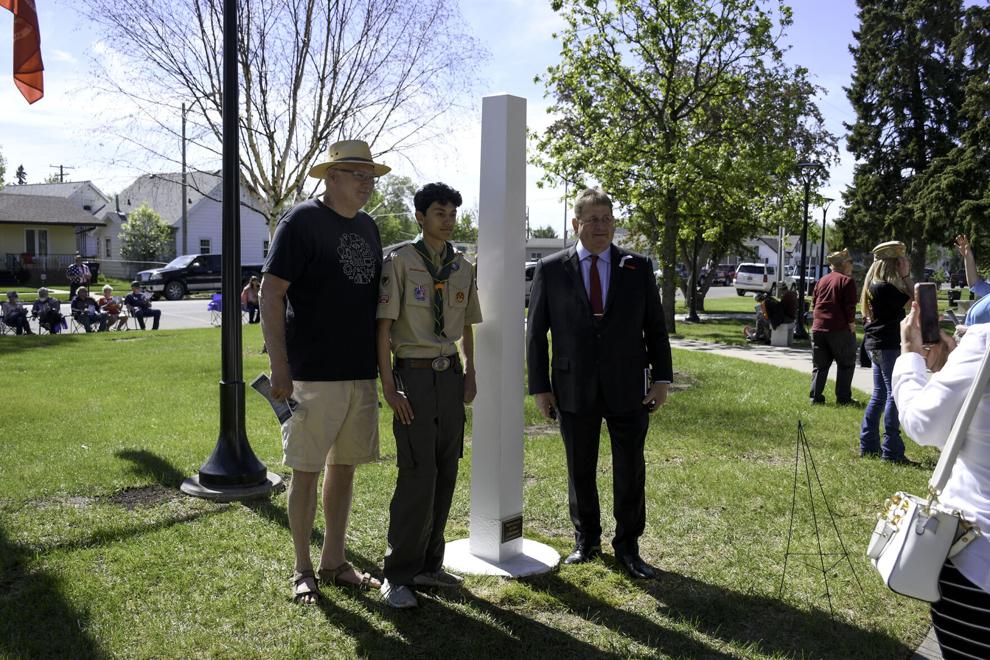 Isaac Haugen did the reconstruction as his Eagle Scout project with help from Williston Woodworks.
The 7-foot, 4-inch tall white wooden obelisk now sits in front of the World War I monument at Riverview Cemetery.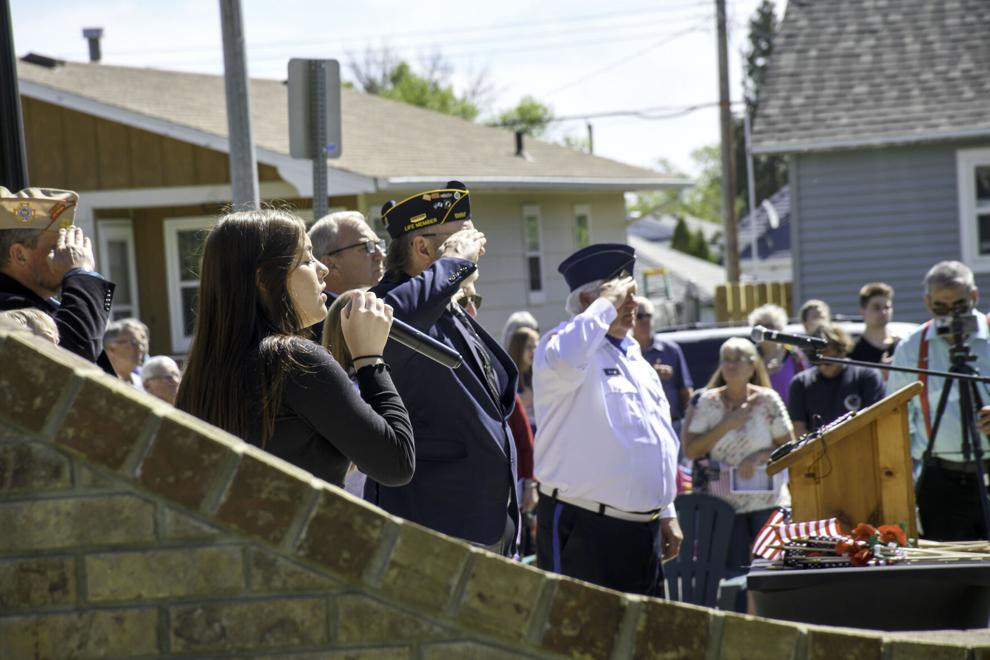 The rededication ceremony is a reminder that people need to not just rededicate monuments or places, but that we need to rededicate ourselves to freedom, he said.
"We rededicate ourselves to living as free people," Cramer said.
That lesson, that it takes effort to live free lives, is one people need to bear in mind.
That is especially important as people are reminded of the cost of freedom.
"The cost of freedom has always been human life," Cramer said.
Sgt. Troy Leister, a sentry at the Tomb of the Unknown Soldier in Arlington National Cemetery, laid a ceremonial wreath at the monument as part of the rededication.