Larry Dokken decided to retire in 2017, but it was a short one. In 2020, he went back to work for Neset Consulting to oversee North Dakota's Bakken Restart, a Cares Act funded program that put thousands of oilfield employees back to work during the pandemic.
That willingness to volunteer and sacrifice have been hallmarks of his more than 56-year career in the oil and gas industry, and is among the reason he was selected to be the 17th inductee into the North Dakota Petroleum Council's Hall of Fame.
"Larry has been an absolute champion for industry," Lynn Moser, last year's Hall of Fame inductee said. "He's always been the first to volunteer whenever help was needed to b benefit the industry."
Dokken joins Moser, Kathy Neset, Al Golden, Dick Broschat, Ken Luff, Wayne Biberdorf and many others, and was humble about the honor.
"This is quite an award being selected to be a Hall of Fame member with such an elite group," he said, adding he was at a loss for words when he first learned he was being given this recognition. "I'd like to thank my wife and family, and all the current Hall of Fame members for voting for me."
He also thanked Ron Ness, his fishing partner, and the many coworkers he's had along the way, who he said have all been there for him and helped him in so many ways, large and small.
"I want to thank everybody," Dokken said.
Dokken began his career in 1964 as a roughneck, rig operator, and tool pusher on workover and drilling rigs in the Williston Basin.
In 1974, he was Tool Specialist and district manager for Baker Oil Tools, and also worked at the same time on snubbing units in Vernal, Utah.
He was part of a partnership in 1979 that started H&L Rentals and Well Service Company for many years, before finally selling his share. He went on to consult for Williston Basin Consulting in 1990, where he served as completion supervisor and later managed the company.
He was production foreman for BTA Oil Producers in Williston in 1992, overseeing drilling and completions on vertical and horizontal wells in the Bakken, as well as shallow gas wells in both North Dakota and Montana, and high pressure gas wells in Wyoming and Utah.
He went on to work for Frear Consulting, which served Marathon Oil, Whiting Oil & Gas, Hunt Oil, Petro-Hunt, and Enduro on horizontal Bakken and Three Forks wells. He was operation supervisor for Whiting Oil & Gas, working out of the Robinson Lake Office.
He is presently still employed with Neset as Operations Superintendent after his very short, three-year retirement.
Dokken has also given generously of his time to community organizations. He served as past president of the Williston Basin API chapter, and as a director and member of the North Dakota Petroleum Council Board of Directors and Executive Board. He was a member of the BLM Resource Advisory Council representing the Energy & Minerals Division.
He has continued to help with oilfield tours and educational opportunities through the North Dakota Petroleum Foundation, and serves on the Foundation's Bakken Classic Fishing Tournament Committee.
Dokken is from Greenbush, Minnesota, but has been a long-time Williston resident with his wife Wanda. They have five children, Lynne, Carson, Nicci, Tarah, and Tyler, eight grandchildren, and three great-grandchildren.
Other awards given out during the event
Excellence in Safety to ONEOK Rockies Midstream for a behavioral-based safety program that helped transform the company's safety and health culture. It offers a platform for employees to bring issues to front-line supervision for management review and action. This approach has increased dialogue at all levels of the company, and reduced the rate of recordable incidents.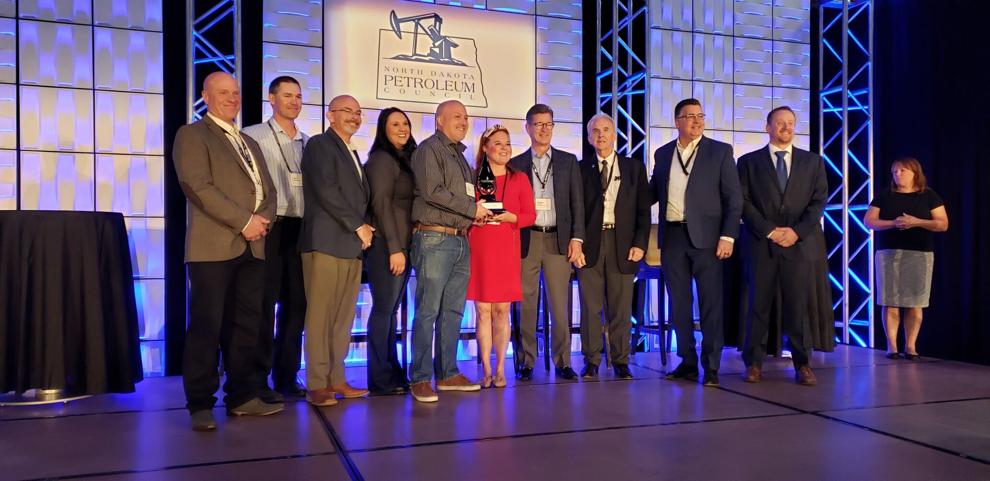 Community Engagement to Continental Resources for its Funding for the Future grant program. The program has given more than $500,000 in awards since its 2013 inception to programs that boost science, technology, engineering, mathematics, and reading in schools across its operating area. Last year, the program gave $15,000 to six North Dakota schools, among them Williston High School, McKenzie County Public Schools, and Alexander Public Schools.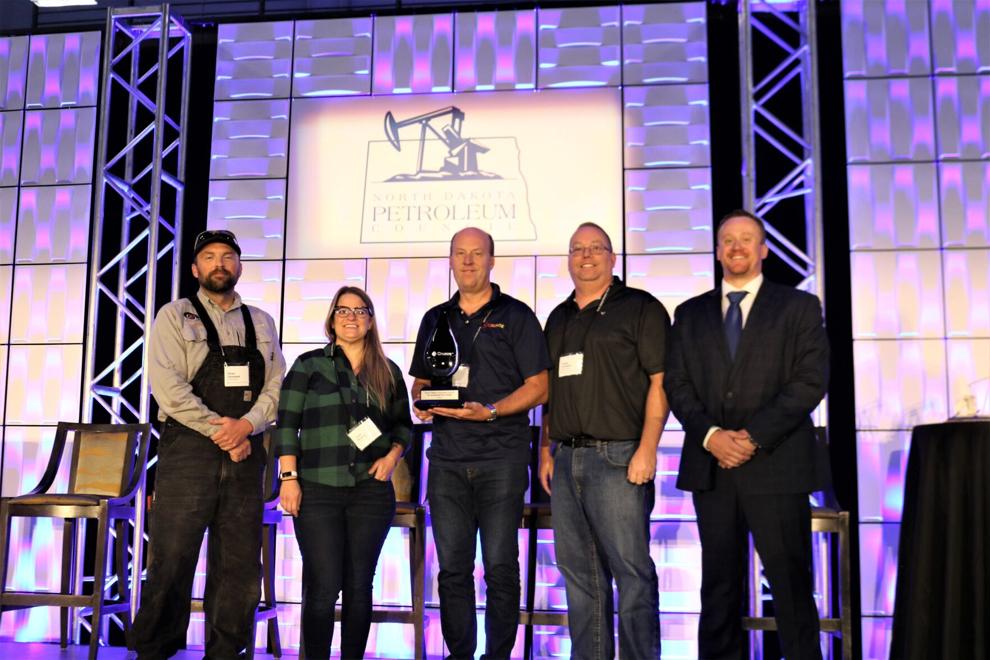 Environmental Stewardship Award to Crusoe Energy Systems for its Digital Flare Mitigation project which converts stranded natural gas into electricity for intensive data computing at well sites. This puts natural gas that otherwise would have been flared to beneficial use. It not only reduces flaring, it also lowers overall emissions of methane, volatile organic compounds, nitrogen oxides and carbon monoxide, as well as other smog-forming compounds and greenhouse gases.
NDPC Distinguished Industry Leaders to Brian Grote and Brian Rosendahl, Balon Valves' cooking team. They have given generously of their time and cooking skills to help many organizations in northwestern North Dakota and northeastern Montana. They compete in the Bakken CookFests each summer and have received numerous awards for their mouthwatering brisket. They've also helped with events for the North Dakota Petroleum Council such as golf tournaments, Pick Up the Patch, Teacher Education seminars, and more.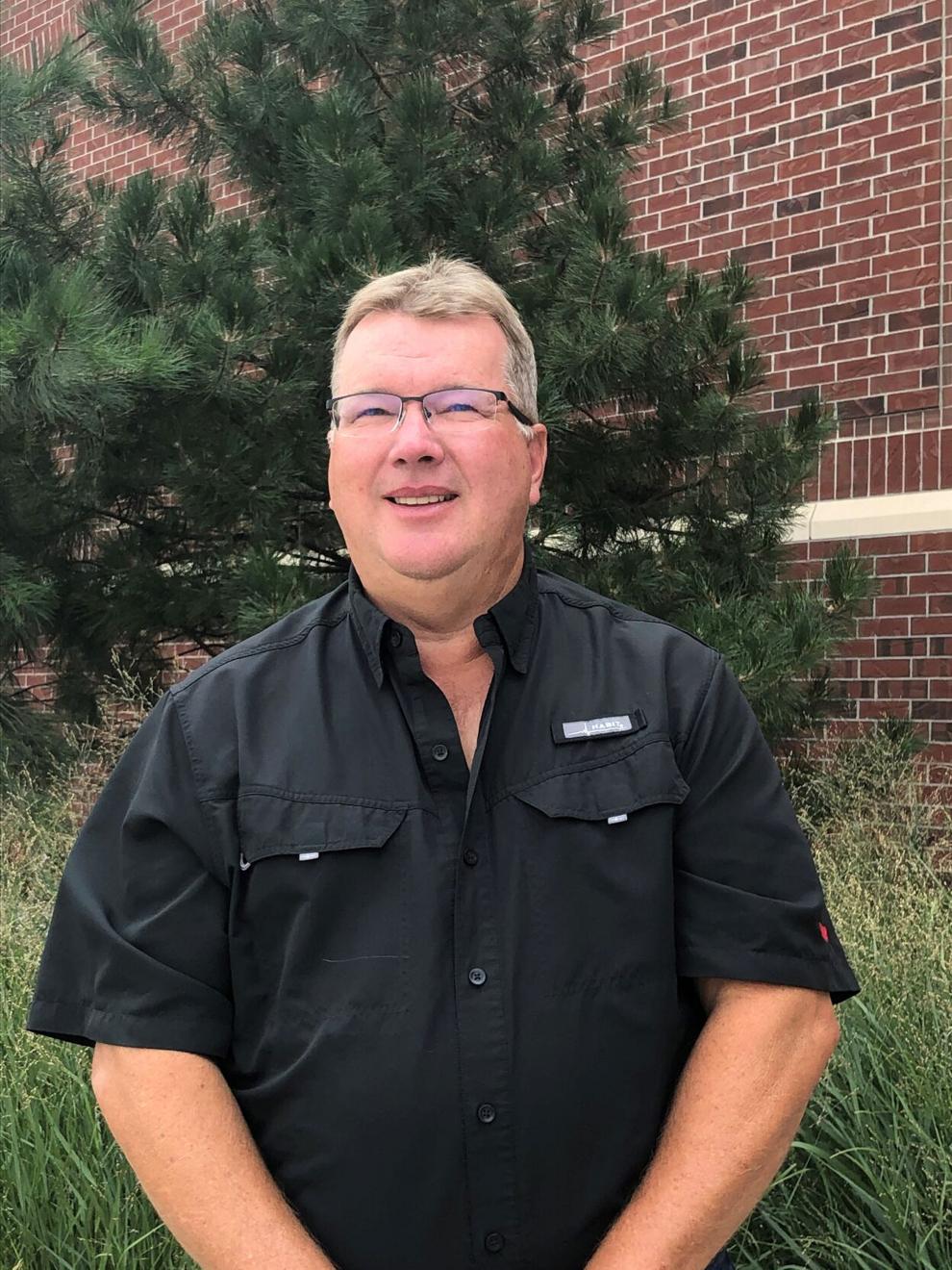 Grote, a native of Crosby, volunteers for a number of charities, including the Alamo Annual Volunteer Fire Department City Celebration and the Tioga annual Volunteer Firemen's Golf tournament. Every year for the past 18, he has also chosen two fundraisers to cook for, such as cancer research, to raise money to help others. He volunteerS to transport quilts made by the Lutheran Church ladies for Lutheran World Relief the past 18 years as well.
Grote resides in Crosby with his wife Rita, and they have three daughters, Sierra, Allyson and Olivia.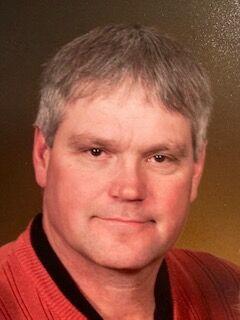 Rosehndahl is a member of the Dickinson and Minot API chapters and is a board member for the Minot chapter. He enjoys time at the lake with family, as well as travel and hunting. He lives in Bismarck with his wife Judy. Their children include daughter Jennifer Ritter of Bismarck, and her husband Josh and sons Easton, Brooks and Jace, as well as daughter Samantha Dombro of Park City Utah and her husband Mark and son Max.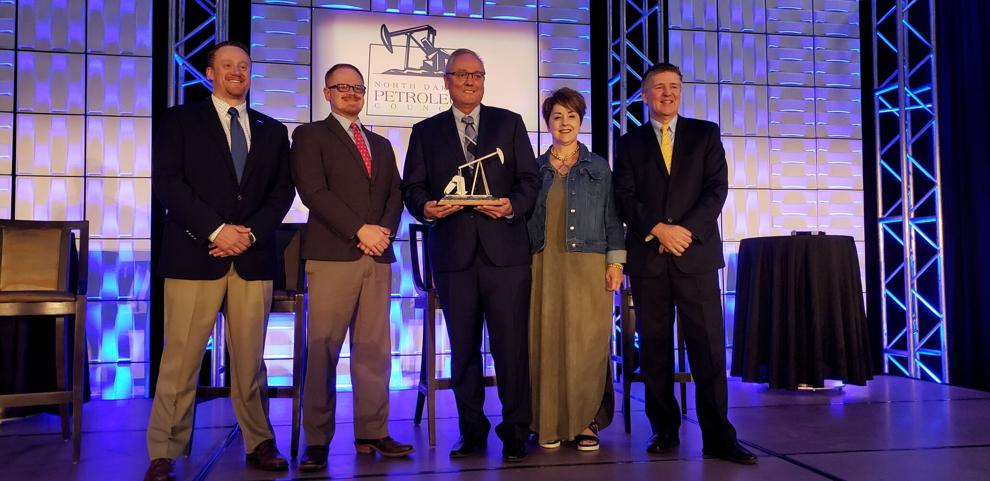 Outstanding Public Service Award to state legislator Craig Headland, who is a resident of Stutsman County, where he is a farmer. Rep. Headland has been serving in the North Dakota Legislature since 2002, and is presently Chairman of the House Finance and Taxation Committee and the Agricultural committee. He has pushed for lower tax rates, and for streamlining regulations to create an optimal and welcoming business environment in North Dakota. He's also led the fight to lower personal and corporate income taxes in North Dakota, including the extraction tax paid by the oil and gas industry in 2017. He is a strong advocate of property rights, and was previously the recipient of the North Dakota Landowner's Association Legislator of the Year Award. In the 2019 session, he was also chosen as national Legislator of the Month by the American Legislative Council. Headland and his wife Dawn enjoy traveling throughout the United States when they can, and spending time at their second home at the Jamestown Reservoir, as well as being with their daughter, Sydney.