Black Powder Solutions magnetic filtration devices — Black powder is a common cause of woes in the oilfield industry. The term refers to abrasive, reactive contamination present in hydrocarbons and hydrocarbon derivatives, generally composed of iron oxides and iron sulfides, along with other compounds like salts, sand, silica and other particulates. The material precipitates out all along the hydrocarbon value chain, from initial production and storage to eventual transportation and processing, and causes wear and tear on equipment.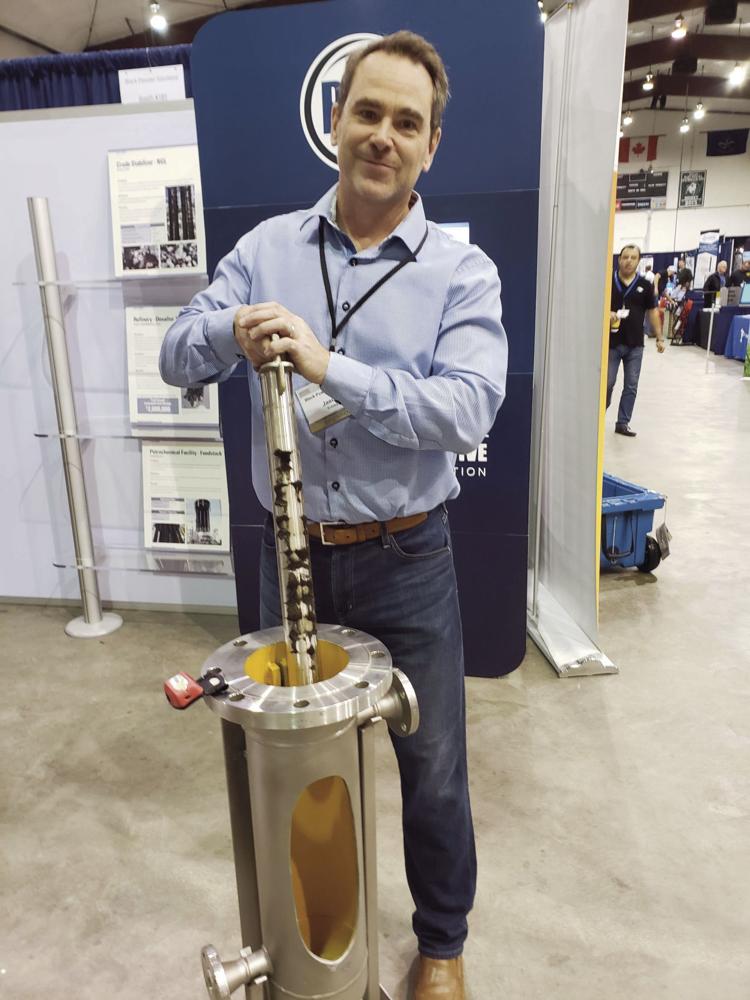 There have been various approaches to managing the issue, including things like filter socks. But most filters are set to 10 microns, which lets a lot of the tiny particles go, the socks themselves become an issue, and have to be disposed of properly.
Magnetic filtration, on the other hands, collects even the smallest of the metallic particles on metal rods that have a lifespan of 50,000 years or more. They can simply be pulled out and periodically cleaned and replaced.
In a case study with Targa Resources at the Galena Park LPG, magnetic separators saved the company $130,000 in annual replacement pump costs alone. The company has also saved $172,000 on filter change-outs annually since installing the devices.
The technology is also being used by a sister company, One Eye Industries, to filter engine oil for trucks.
Rhino Dirt — Applied Industry Technologies, which is located here in Williston, had multiple oilfield solutions at its table, but one that particularly caught the eye was its Rhino Dirt, which just came out last year.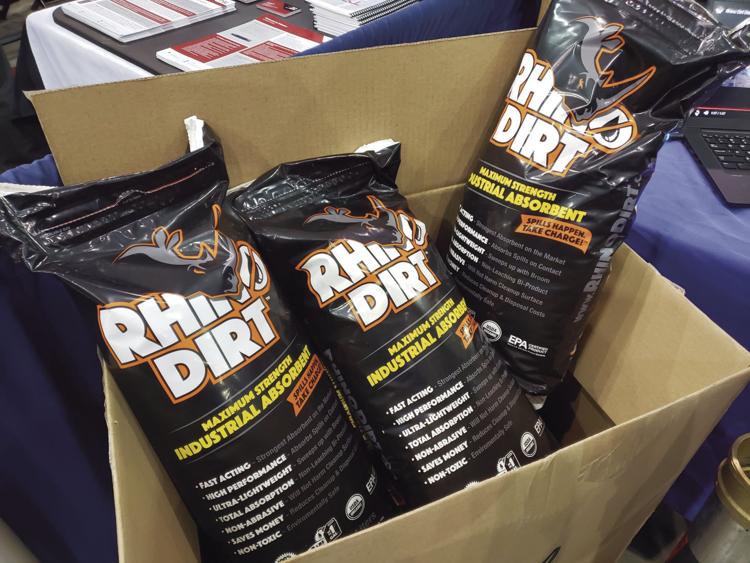 The material is a super absorbent material that looks a little like clean dirt. Place it down on top of an oil spill in a mechanic shop, and moments later, the floor wipes away clean and dry.
Jen Pohl, representing Applied Industrial Technologies at the show, said typical products by competitors require a wait time of several hours to even days to work that well.
"This has been taking off slowly," she said. "But the people who have found it are just loving it."
The material can be used out in the field as well, to mop up small spills quickly for proper disposal.
REL's Fluorescent Penetrant Inspection — This is a non-destructive testing method that uses a fluorescent material to spotlight defects in certified welds, such as those on a pipeline.
The fluorescent material is rubbed onto the surface to be inspected and allowed to sit for a specified period of time before being wiped off. The substance will get trapped in any cracks or defect.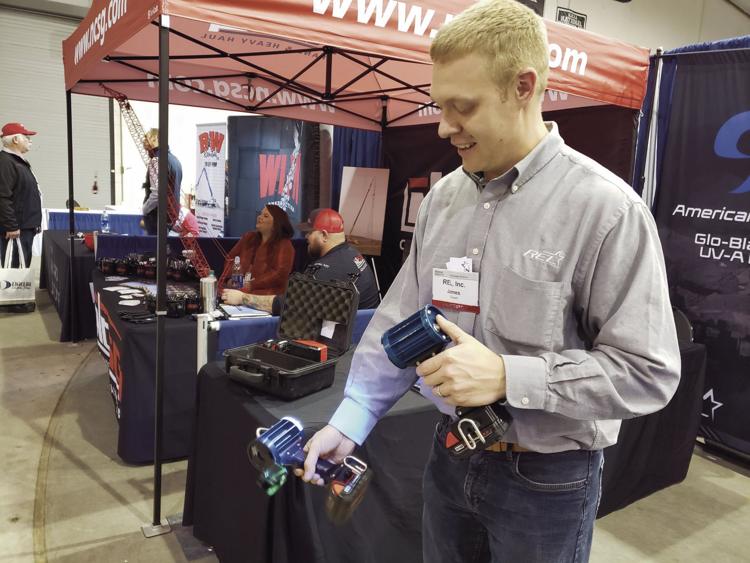 A UV light gun is then directed at the surface being inspected. Any defects will show up under the light as glowing lines. The company's name, REL, are the initials of its founder, Robert Edward Locus. The second generation family-owned company already has a large customer base in Texas. James Dowd, executive sales director for REL, came to the BOPSS show to evaluate the product's penetration in the Williston Basin.