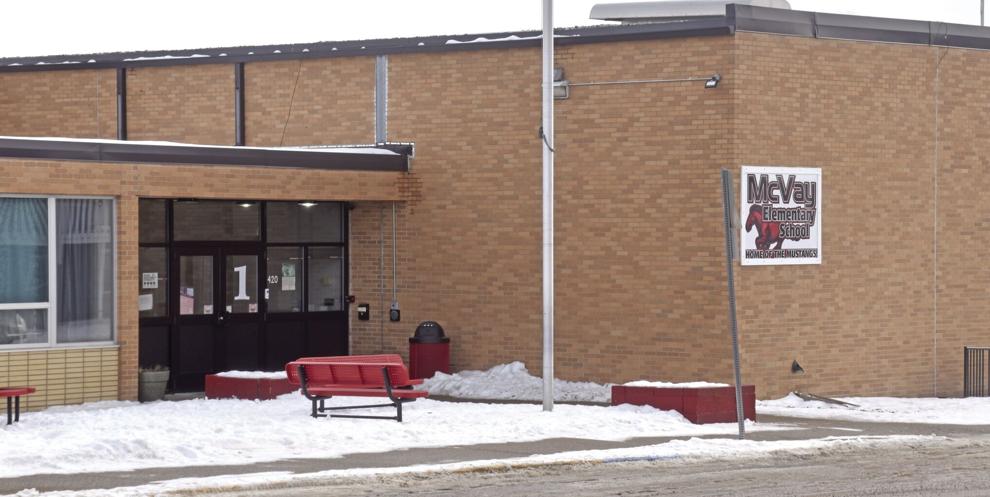 Illness within District 7 schools is affecting one high schools sports team, and sending students from another back home to distance learning.
Williston Basin School District 7 released a statement on Jan 12 stating that effective immediately, McVay Elementary would be transitioning to distance learning through Jan. 18, and that Williston High School wrestling practices and duals are also suspended until Jan. 18.
The District stated that at McVay, 18 staff members and 74 students are currently out due to various illnesses. Due to a lack of available substitute teachers, the school said they are implementing their Return to In-Person Learning Plan, which states:
"When teacher/staff absences cannot be covered by substitutes or in-house coverage, the superintendent will determine whether in-house or distance learning will be offered based on NDDoH guidelines.
Dependent on the risk level of student/staff exposure, buildings and/or classrooms may be closed to in-person learning at the discretion of the superintendent, with prior notification to the school board via email containing an explanation."
The District stated this decision was made in an attempt to mitigate COVID-19 and other illnesses from spreading. At this time, no other schools appear to be affected.
"No specific schools are being monitored, rather we are in a constant state of monitoring all buildings." Asst. Superintendent Lori Olson told the Williston Herald. "Our school nurses and administration are in constant contact throughout the district to stay informed of ever-changing situations."
WHS Wrestling
The Coyotes will be missing out on two competitions as a result of the suspension.
However, no other district athletics or activities have been affected.
Williston was supposed to wrestle in the Custer County Tournament in Miles City, Montana on Jan. 14 through Jan. 15 and then wrestle against Sidney High School (Montana) in a Jan. 18 dual.
Robert Conley, the WHS athletic and activities director, said in a text on Jan. 12 that he can't discuss anyone's health status, so he could not answer whether or not the team was affected by COVID-19 or any other illness.
Also, when asked if "masking" would return to activities and athletics events, he said, "the activities department adheres to the rules set forth by the district and the school board."
As of right now, there is no such rule in place.
"We are taking this time to try and mitigate the continuing spread of illness that we are currently facing," according to a Facebook post regarding the wrestling suspension on the Coyotes Activities and Athletics page. "We do not like doing this, but we feel this in our best interest to keep our wrestlers healthy and allow us to participate in the Fargo Metro Duals (on Jan. 21 through Jan. 22)."
The post also said that student athletes had the opportunity to get tested on Jan. 12.
If anyone had any questions about testing they could email school nurse Lynn Douglas at lynn.douglas@willistonschools.org, according to the post.