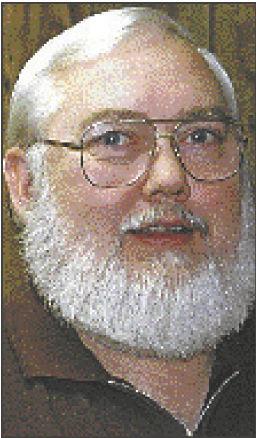 Now that Christmas and all the excitement that goes with that season winds down, we can all look forward to what lies ahead.
One thing is certain, folks around the world will be happy to see 2020 wrap up.
The COVID-19 disaster is something we will all remember and the hope is for the new vaccines to be just what the doctor ordered.
An event of this magnitude will also signal a message that we must be prepared for anything in the future.
This opens the doors for young minds to step forward and our thoughts turn to those of former Williston students such as Kristi Anseth and Aaron Lynne.
These WHS alumni today work as college professors in the world of science.
They are guiding the young minds of those who will be leading us into the future.
Meanwhile, in looking back, this past year has been dominated by sad news.
Thanks to the pandemic major events, ranging from church to dining with families has been affected.
Being able to attend the funeral of a close friend makes one sad.
This scribe alone has lost four close personal friends, along with several others, to this vicious disease.
Who would have thought when this all began last March that it would end up on our doorstep.
The best thing we can all do is follow guidelines provided by knowledgeable officials and pray, that this will come to an end.
LOCAL LEADERS
Most recently you have heard of the passing of former Williston High School administrators Del Easton and Bill Snyder.
Those who have been around a while no doubt remember these gentlemen who spent many years at WHS.
Easton worked as WHS high school principal and later served as superintendent.
However, Easton is perhaps best remembered for his work as founder of the Williston Coyote Foundation.
He not only was founder, he volunteered to guide this program along for a long stretch, providing a base for years to come.
Easton remained a resident of Williston and along with his wife were great supporters of this community.
One thing was certain, every time you would meet Easton you could be assured of a smile and a positive word.
Snyder was the long-time business manager for WHS.
We recall him working with the late Leon Olson, who was superintendent of schools when we arrived in Williston.
While Snyder worked more behind the scene, we know he, along with his wife made a difference.
Recently the Snyder family relocated to Bismarck.
We seize this opportunity to send out a Scope Salute to Easton and Snyder as they will be long remembered for being a part of WHS.
CHARLIE PRIDE
Along with friends being taken from us, how about the voice of Charlie Pride.
Country western lovers no doubt recall the voice of Kiss an Angel Good Morning.
Pride, who hails from Mississippi had ambition to become a professional baseball player.
Seeing that career come to a close, he spent time in western Montana where he sang for extra money and was discovered by the late Red Foley.
That career included a large number of No. 1 singles and his voice will live on for years to come.
BACK TO NORMAL
Our hope is that things begin to get back to a somewhat normal, if that's possible, as we begin 2021.
Each state has a number of restrictions and one can only hope the air is cleared for full steam ahead.
Until that time we can only do what is best for the safety of all concerned.
We know everyone wants to get out and resume a full schedule, but for now that just isn't possible.
LARRY GRONDAHL
A Scope Salute is reserved for Williston native Larry Grondahl on his being tabbed for induction into the North Dakota High School Officials Hall of Fame.
Grondahl began officiating basketball during the 1976-77 season and continued blowing the whistle for 44 years, up to his retirement from the sport in 2020.
He worked games of all levels in North Dakota, Montana and Minnesota.
Along with his work on the court he also served as the secretary of the local association where he assigned officials for 30 years.
Grondahl becomes one of 154 officials inducted since 1965.
His plaque will hang with others at the Jamestown Civic Center.
Joining Grondahl this year is former Minot official Gary Cederstrom
Cederstrom, who recently retired from a stellar career as a major league baseball umpire, spent his off time back home in North Dakota on the hardcourt as an officials.
Over the years he also officiated many Teton games right here in Williston.
ONE MORE SALUTE
While we get close to wrapping up 2020 we must also send a Scope Salute to those involved in the Northwest North Dakota Community Foundation.
This group, headed up by former Williston Mayor Ward Koeser, has proven to be a big part of western North Dakota.
They also came up with forming the Relief Fund, giving necessary funds to groups to deal with COVID-19.
However, they couldn't do it alone as generous folks from all levels have contributed to the funding process.
For that we send a Scope Salute to everyone who has a hand in the process.
Working to help others deserves a standing ovation.
Thomas A. Kvamme is a former resident and long time sports editor and columnist for the Herald. He can be reached at scopend@yahoo.com.