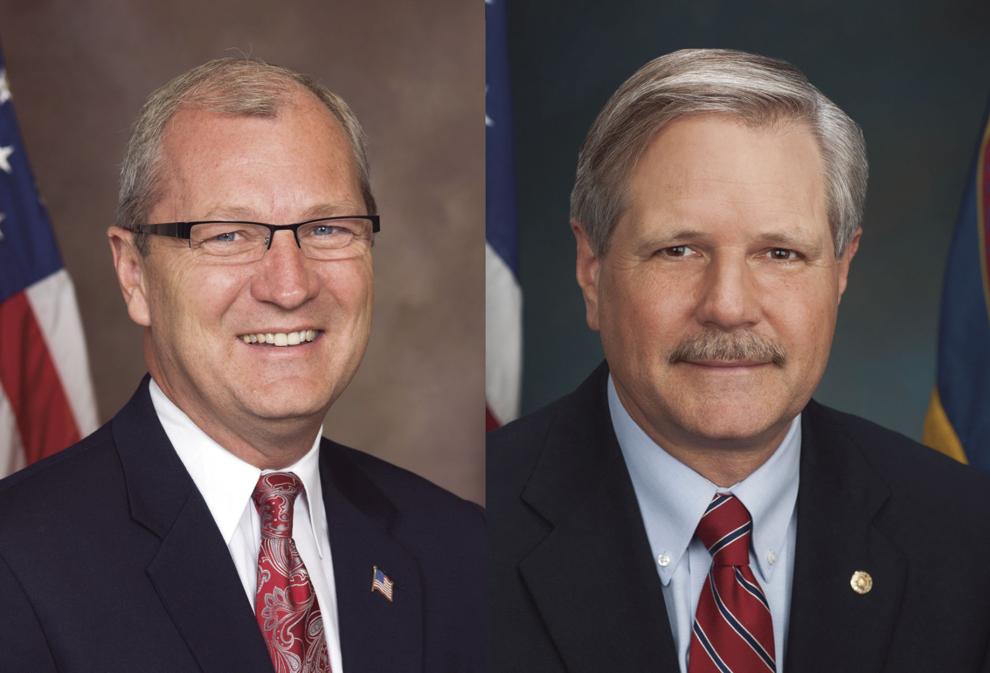 Both of North Dakota's senators praised new COVID-19 relief measures passed by Congress that includes $600 payments for most Americans and $300 weekly in additional unemployment benefits.
The $900 billion deal passed Congress Monday evening, Dec. 21, and was expected to go before President Donald J. Trump for a signature on Tuesday. In a statement, Sen. Kevin Cramer, R-N.D., said the package had flaws but it also supported North Dakota.
"This package contains several North Dakota priorities, furthers efforts related to the development and distribution of the COVID-19 vaccine, and extends a lifeline to our businesses and workers," Cramer said. "While this is far from perfect, and there is more work to be done, I am glad an agreement was reached."
In the news release, Cramer highlighted some of the bill's provisions
$166 billion for $600 direct checks to Americans making up to $75,000, with an additional $600 per child;
$264 billion for the Paycheck Protection Program (PPP), including streamlined forgiveness and expanded eligibility;
$120 billion for enhanced unemployment insurance of an additional $300 per week through March 14;
$20 billion to purchase of vaccines, ensuring they will be free of charge for anyone who needs it;
$45 billion for transportation, including $10 billion for highways;
$15 billion in funding for entertainment venues, movie theaters, and museums experiencing significant revenue loss;
$10 billion for grants to childcare centers to help providers safely reopen;
$4 billion for substance abuse;
$82 billion in funding for schools and universities to assist resuming with in-person learning;
$25 billion in temporary and targeted rental assistance;
Extends the eviction moratorium until January 31, 2021;
$7 billion in broadband funding, including $300 million to build out rural broadband, and $250 million for telehealth.
Sen. John Hoeven highlighted his work to include aid for farmers and ranchers in the bill.
"Given the continued challenges of this pandemic, this legislation provides targeted relief for families, small businesses and health care needs," Hoeven said in a news release. "As the chairman of the Agriculture Appropriations Committee, I worked to ensure that the bill supports our farmers and ranchers, providing an additional $13 billion for the agriculture industry. The legislation builds on the CARES Act Congress passed earlier this year and includes another round of PPP to help our small businesses and their employees. Additionally, the legislation utilizes unspent funds from the CARES Act to provide assistance in targeted way that helps meet the challenges of this pandemic."
The $13 billion for agriculture includes:
Support for producers of non-specialty crops by providing a payment of $20/acre. North Dakota producers are estimated to receive upwards of $360 million.
An inventory top-up payment for cattle producers to more closely align payment rates under the Coronavirus Food Assistance Program (CFAP) 1 and CFAP 2.
Funding for a grant program to allow small meat processors to make improvements to become federally inspected.
Support for producers forced to depopulate livestock due to insufficient processing capacity.
Hoeven also worked to include a provision to establish a livestock statutory dealer trust to ensure unpaid sellers of livestock are given priority in collecting receivables in the event of a dealer default.