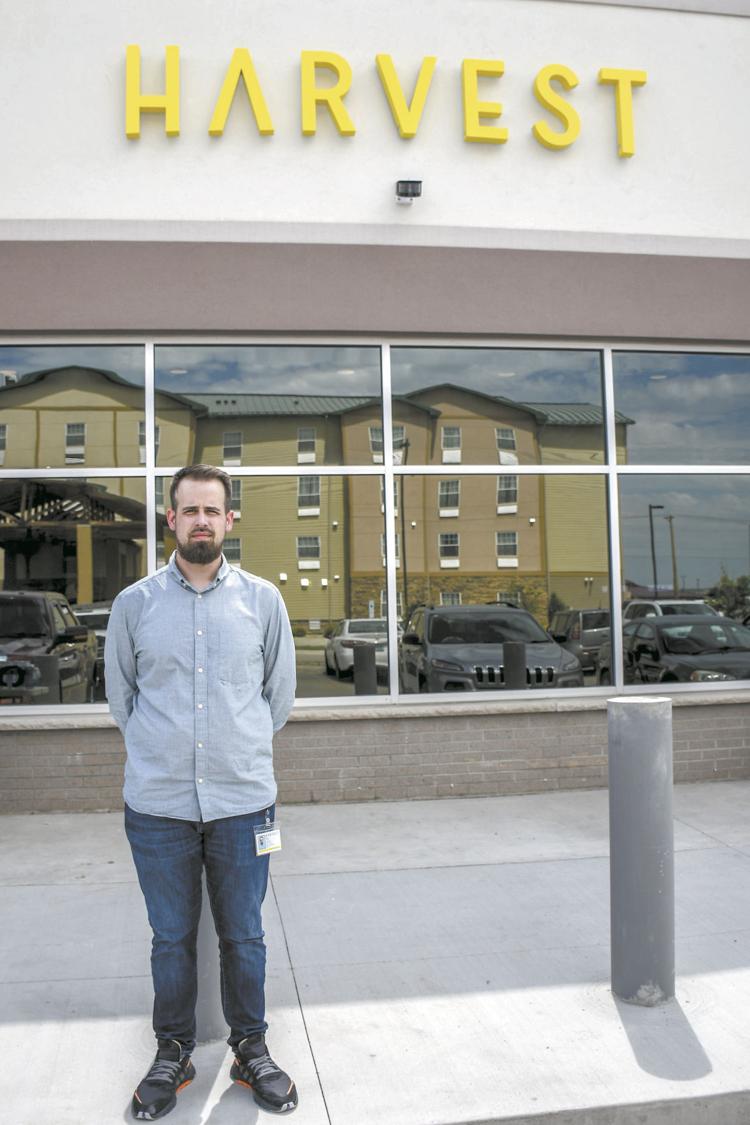 After two years, eight months and five days — plus a few unexpected hours at the very end — medical marijuana has come to Williston.
On Friday, July 12, Harvest of Williston, which was named the dispensary for the region on November, opened its doors to patients. It took a few hours longer than expected, as last-minute issues had to be dealt with, but Ben Taylor, the new store opener for Harvest Health & Recreational Inc., said it felt good to finally be open.
"It's been a hectic day, but we are really excited that we finally get to open the doors," Taylor said.
The dispensary, located in a shopping center on 26th Street East, is unassuming, with a bright yellow sign and heavily tinted windows. By shortly after 2 p.m. on Friday, the store had been open for less than an hour but already had a lobby full of patients.
Taylor travels to new locations around the country and helps make sure the dispensaries follow state law and corporate policy. He takes the new staff members through multiple courses of training, both off site and in the location itself.
They hear from the company's medical director, as well as learn about the state regulations they'll have to follow. While it took nearly three years for dispensaries to start opening in North Dakota, Taylor said he has been impressed with the regulations the state has come up with.
"I think the state has really thought a lot about it," he said.
Patients have to be buzzed in the front door, and they have to present their medical marijuana card and a valid state ID. From there, staff checks if the patient is eligible to buy anything — part of the recommendation from a physician includes a rolling 30-day limit on the amount of products a patient can buy.
From there, patients can either choose what they'd like to buy or consult with a staff member for recommendations. Taylor said the dispensary stocks about 100 different products, which can make choosing the right one intimidating.
The process from application to opening has been a long one. Alex Howe, head of corporate communication for Harvest, said the company has worked closely with Jason Wahl, the head of the North Dakota Department of Health's Medical Marijuana Division.
Howe said Wahl had been responsive and a good partner during the months of preparation.
"We're very excited to finally have this day come," Howe said.