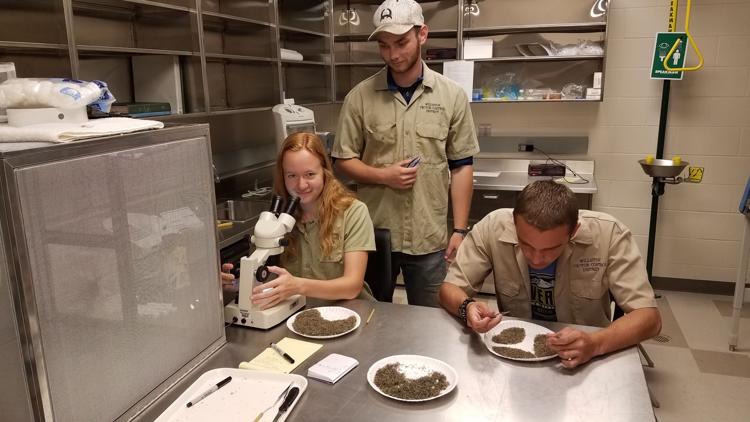 The mosquito hotspot in Williams County right now is Grenora. The numbers of Culex Tarsalis, a West Nile carrier, have been showing up there in traps in large enough numbers to trigger spraying at least a couple of times a week for the past several weeks.
A recent West Nile positive announced in Grenora was actually a field test conducted by Vector Control. Field tests at that location are not confirmed by the state lab, which has a more accurate test.
Mosquito prevention measures should be taken  throughout the mosquito season, health officials say. Even when numbers are low, it only takes one infected mosquito to bite someone and potentially cause an illness.
The state reported its first West Nile virus case in McHenry County. That case did not result in hospitalization.
While West Nile virus does not cause symptoms for many people, it can lead to serious complications and even death for some.
"There is risk of contracting WNV anytime mosquitoes are active, so it is important to protect yourself and your family from mosquito bites," said Evan Bischoff, West Nile Virus surveillance coordinator.
This is the second year Grenora was included in Williston Vector Control's district program, according to Ben Redekopp. He, along with James Taverna, are acting as interim directors of the Vector Control program until its new director arrives Aug. 19.
While Grenora mosquito numbers this year are higher than last year, it's hard to pinpoint any particular trends, Reddekopp said, given that it's only the second year the community has been in the program. He believes that treatment facilities in Divide County could be a contributing factor to the number of mosquitoes there, as well as some areas across the border in Montana.
Redekopp said they are trying a little bit of ground fogging in the community, to see if that gives better mosquito control.
Overall, across Vector Control's service areas, mosquito numbers are up a little bit from last year, but they are still well below the peak years of 2008 and 2009, when mosquitoes numbered in six figures in trap counts.
"This year, for a month, maybe we'll get 10,000," Reddekopp said.
Spraying in Williston has also been occurring once or twice week as a result of trap counts.
Among contributing factors to elevated numbers in the Williston area is a later than usual rise of flood waters, which also hung around longer than usual.
That has left many pockets of standing water, while at the same time, temperatures are getting warmer as the summer progresses. These conditions are ripe for a rise in the population of C. tarsalis.
Mosquitoes are caught and surveyed in traps on a regular basis by Vector Control's summer staff in the areas covered by the district. That includes Ray, Grenora, Carolville, Williston, and a strip of territory along U.S. 85 in McKenzie County. Any West Nile mosquitoes found in the traps from those areas are field tested for West Nile virus. Only those along U.S. 85 are sent to the state for confirmation.
So far, other than the field test in Grenora, all other field tests and state confirming tests have been negative for West Nile. The field test in Grenora was a small sample size of 50 mosquitoes or less.